Just a few reasons why October may be my favorite month
1.We get to celebrate the birth of this little guy! Ry turned 5 this year and I love that he already says things like "mom that happened a long time ago when I was 4" or "I will listen now that I am 5" (too bad that hasn't come true) or "I won't be scared anymore since I am 5!"
2.The leaves were SO beautiful this year-it seemed like fall lasted forever! I couldn't get enough of my Utah mountains.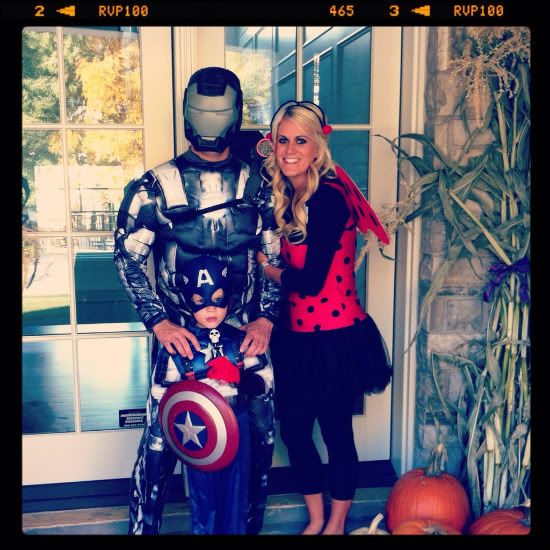 3.Halloween! Pete's mom had a costume party this year and even Pete dressed up! I honestly think it was the first time since we have been married that I have seen him in a costume. Ryan was so excited that pete dressed up as war machine from Iron man-too bad the costume was a little too short and Pete was extremely uncomfortable-it was pretty funny;)