Somehow I find myself drawn to this race every year-it is fun in a crazy/insane sort of way (this is the relay race where you run 188 miles with 11 other runners). I joined my older sister Catherine's team again and had a blast during all the adventures (minus me getting sick after my second run and staying sick 24 hours and another run later). I switched it up this year and was in the second group of runners. I got to see a different part of the race course and finally got to see the infamous "Ragnar"-the lovely mountain that two teammates run up-and yes, it really is a mountain. The team was awesome and we just found out we took 12th place out of 127 women's teams!!! Thanks for all the memories ladies!

My sis and I before all the madness started





The team minus me-I was running one of my legs when they took this pic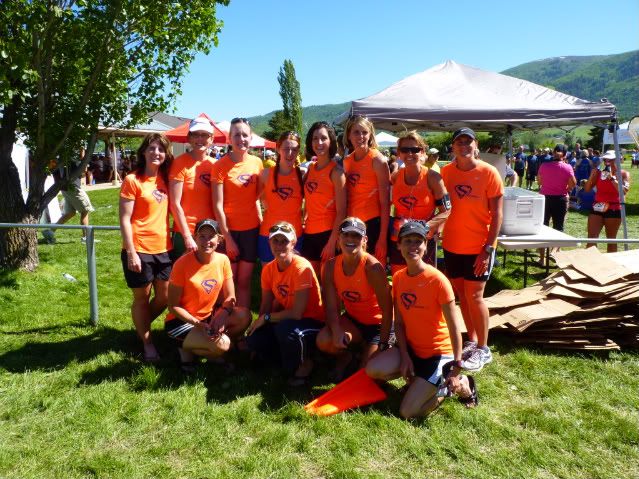 Because of the horrible traffic getting to the finish line we missed when my sister crossed, but we made sure to get a picture when we finally found her.