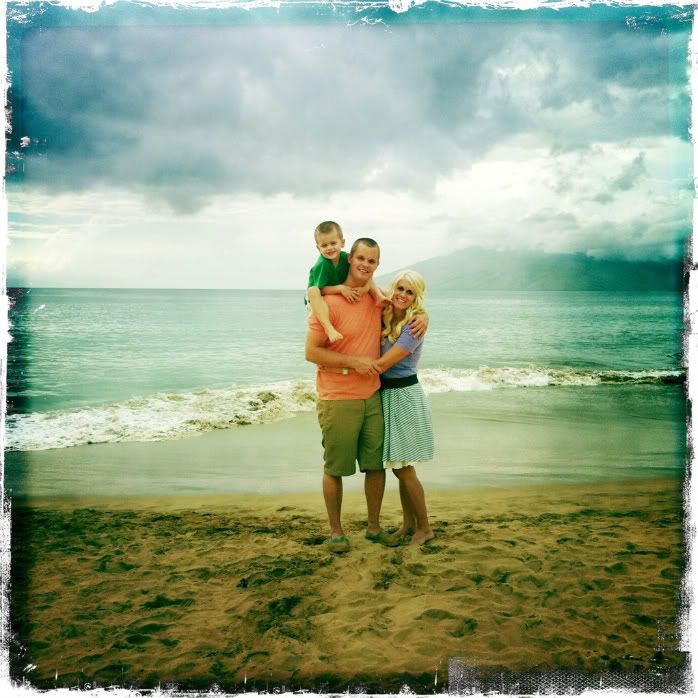 We had a really, really great time ;) But somehow it already feels like we never went-I hate that part about going on vacation...
We took the red-eye back Thursday night, walked into the house at 12:15 on Friday and I had to get to work by one. I don't really think it was super safe I working on an hour and a half of sleep, but no one (myself included) felt too bad for me since I had literally just come from Hawaii. It was so great to spend so much time together as a family and I loved every minute of it (minus when ry cut his lip wide open and both of us were covered in blood).
Ryan really, really wanted a lei, so Pete had to hunt one down when we got to the airport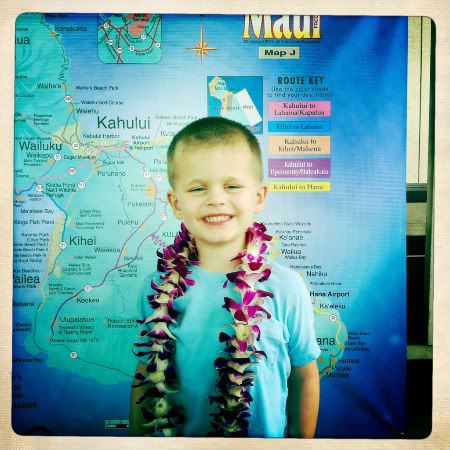 We went whale watching and literally got surrounded by humpback whales-it was amazing-even our guides couldn't believe what we saw. This whale decided to put on a little show for us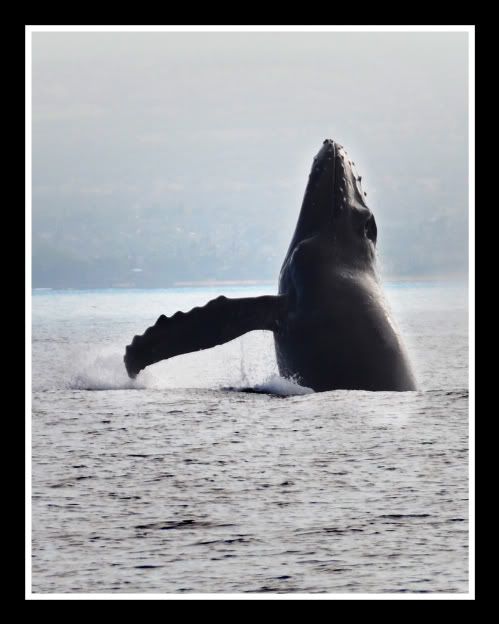 Ry was SO concentrated and serious while she was putting on his henna tatoo-I don't know if I have ever seen him sit so still:)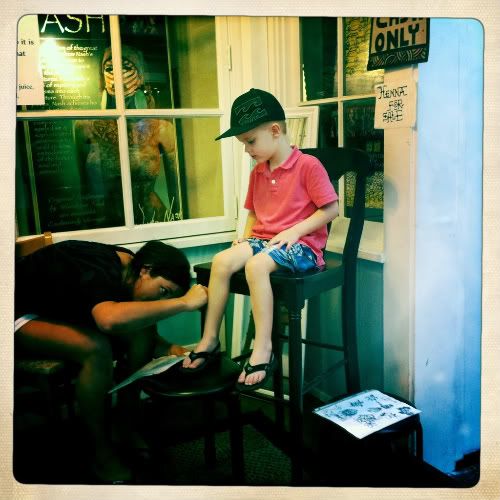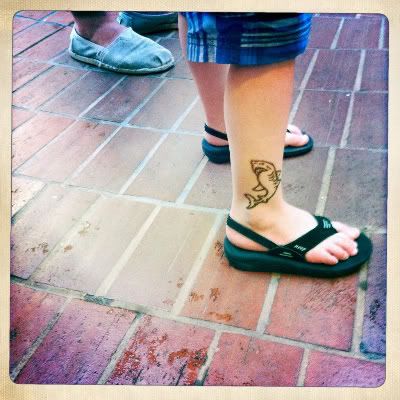 On the grounds of the place we stayed-it really was that green.
Some of the BEST shaved ice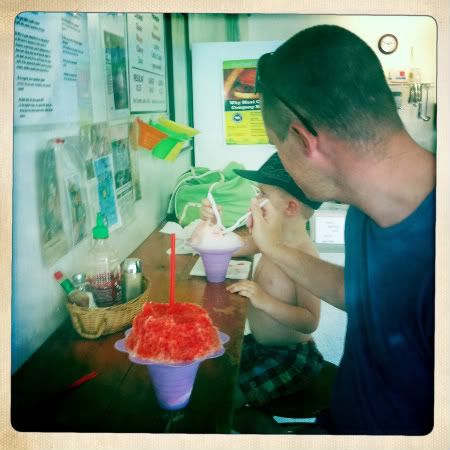 The damage
Kayaking in the ocean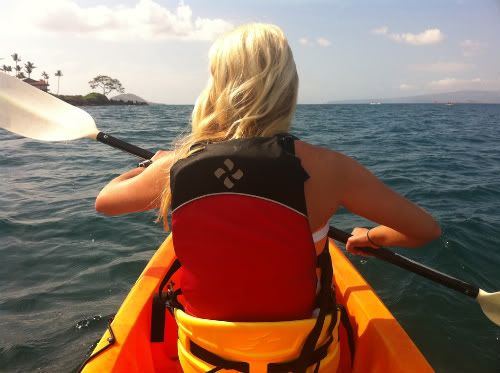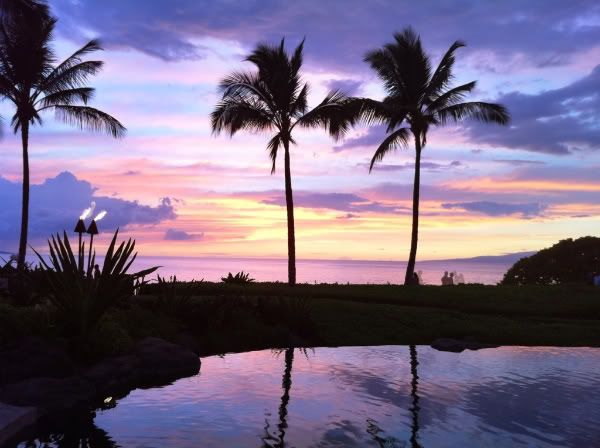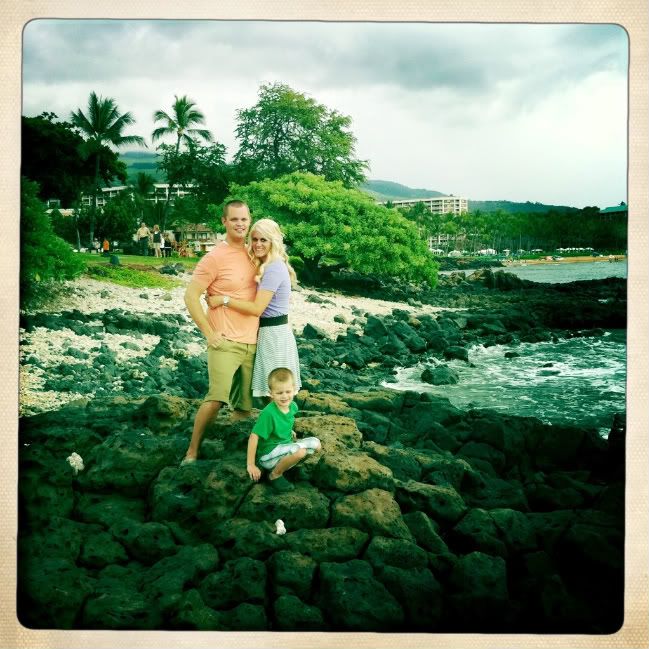 We went to lots of different beaches on the island, swam, snorkeled, boogie boarded, ate good food, and laughed a lot. It really was perfect.