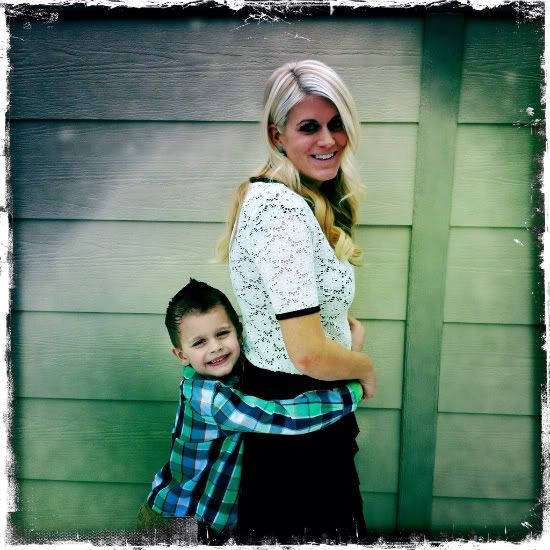 Ryan has something he wants to say:
"MY MOM IS PREGNICK!!!"
I hope you can hear him yelling thru your computer screen;)
Christmas came early last year-November 29th to be exact. One of the most stressful, nerve wracking, wonderful days of my life! It was the day we received a phone call telling us that the in vitro had worked and that I was pregnant!!! I had imagined that moment of receiving good news for 3 years and when it finally came I was in complete and utter shock! My mind didn't know how to process it after getting a 'NO' for so long. By the end of the phone call I was crying and then sobbing in the restaurant. Of course we ran into someone Pete knew from school who was really confused why I had tears streaming down my face.
The moment was so different than I imagined but so much more than I dreamed it would be-esp being able to share it with family. After the news set it, I was overcome by all the love and support from people who had prayed and hoped and waited for this moment almost as much as we had. That love felt tangible-It was all a little surreal...
And while that moment seemed to heal so much of the heartache and pain I had felt over the past 3 years, I know I will always be a different person because of struggling with infertility. I would like to hope a better person...
So after keeping the secret of my life, we are SO ecstatic to announce that baby Reichman #2 will be coming around the first part of August!!!